SCYTHE Announces Series A Funding Round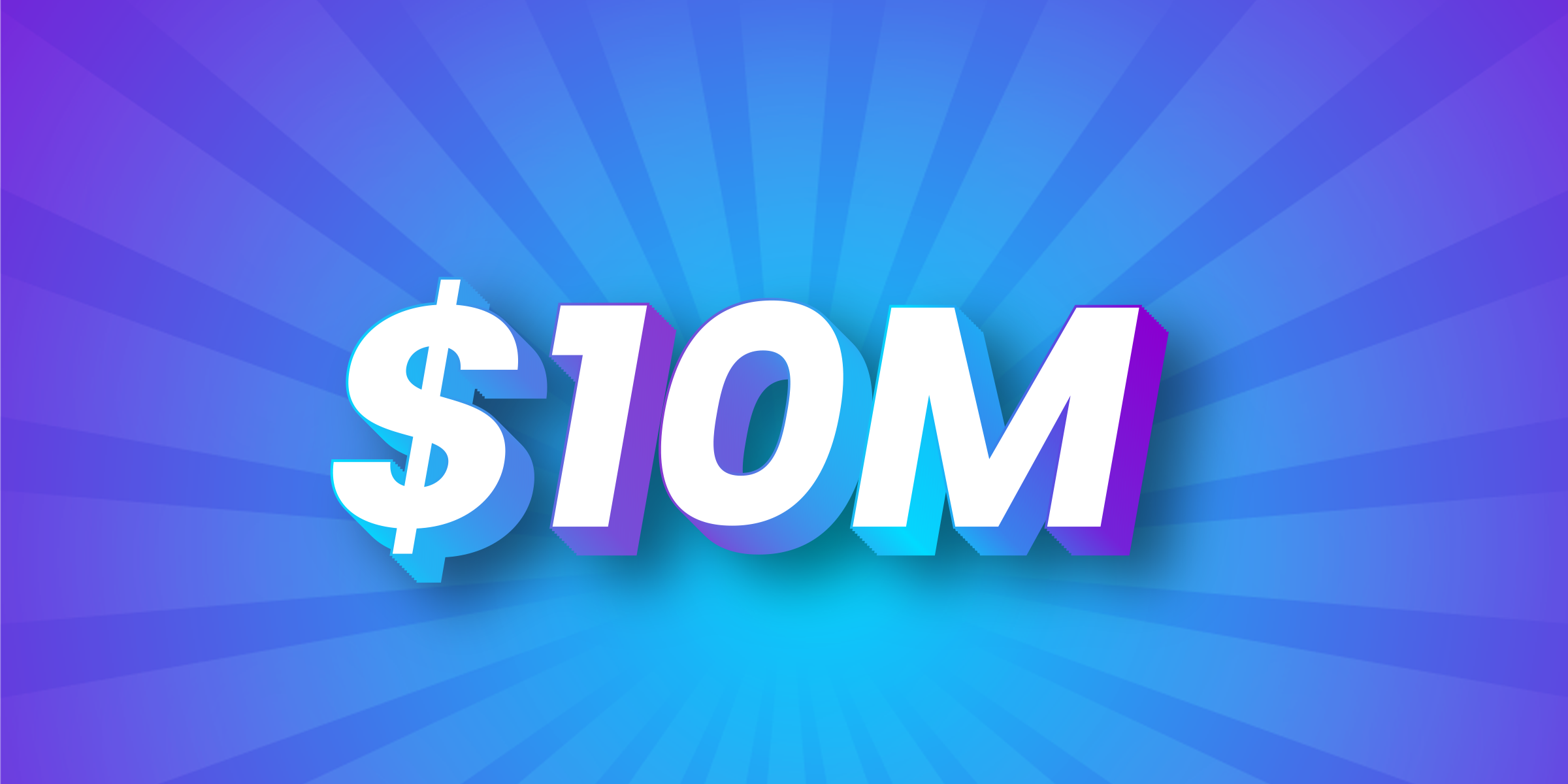 Today, the SCYTHE team and I are thrilled and proud to announce the closure of our $10 million in Series A funding which acts as an endorsement of our hard work, innovative technology, and commitment to solving customers' cybersecurity challenges.

"SCYTHE has demonstrated a powerful working solution that can proactively defend any organization against the most advanced cyber threats targeting US and global digital infrastructure."
Christopher Steed, Chief Investment Officer and Manager Director, Paladin Capital Group.

We are delighted by our investors' enthusiastic support of our growth as cybersecurity risks and ransomware continue to grow significantly. This investment will allow us to bring more unicorns to the herd who can work passionately to help our customers solve the hard cybersecurity problems they face across people, processes, and technology.
Situational Awareness Is Fundamental
When I founded SCYTHE, I wanted to solve a specific cybersecurity problem companies face. The threat landscape keeps changing, and organizations need a dynamic threat-modeling solution that helps them know where they stand.

Cybersecurity is broken because vulnerability management and risk mitigation lacked context. Security teams work overtime trying to close every security gap possible, but threat actors never apply a "one-size-fits-all" approach to attacks. They target industries and geographic regions differently, evolving their methodologies to evade detection.

Companies need to use situational awareness as the foundation of their risk mitigation strategies. Leadership teams need to know that their teams can test against the "next big thing" facing their industry to validate security controls and tools. Before SCYTHE, no technology was able to offer this real-time validation.

We purpose-built SCYTHE's platform to respond to this market gap by creating a solution so security teams could take real-world tactics, techniques, and procedures (TTPs) and build emulations. SCYTHE gives companies a way to build unique emulations, not just replay the same TTPs multiple times.

"SCYTHE and its attack emulation platform have an outstanding track record of enabling enterprise to protect itself and we are so pleased to be partnering up with EIP in order to help bolster the security of US critical infrastructure."
Today's funding round validates our approach and technology.
Closing the Cybersecurity Skills Gap
As a security practitioner, I see first-hand the way most tools require specialized skills and how many teams struggle. For SCYTHE to change how companies manage cybersecurity risk, all security team members - no matter their experience level - needed to be able to use the tool effectively.

Cyber resilience should not be based on who can afford it. Securing supply chains means making sure that all companies have solutions that meet them where they are. It also means making sure that companies can empower all security team members.

SCYTHE's platform addresses the need for easy-to-use security technologies that give teams of all sizes and all experience levels what they need to mitigate data breach risks. We built our user-interface with a goal of educating and empowering people.

With our easy-to-use, modular malware creation, all security team members can test controls. Blue teams have the ability to continuously test and validate their security tools and processes to reduce key security metrics like time to detect and respond.

"Security teams are struggling to validate the efficacy of security tools and are experiencing significant tech sprawl. SCYTHE's agentless approach helps security teams validate the efficacy of such tools and justify spend."
Red teams can quickly create new TTPs, freeing them up to spend more time threat hunting. Whether a company uses collaborative purple teaming or has a smaller security team where everyone wears multiple hats, SCYTHE's platform makes it faster and easier for them to stay focused on the daily work of security.

With today's investment, we can continue to democratize cybersecurity and work as a force for the change the industry needs.
Preparing the Security Teams of Today for the Threats They Face Tomorrow
With our Series A funding round, we can focus on helping security teams face the unknown. As malware and ransomware attacks continue to increase in number and severity, security teams face an overwhelming challenge. They need to continuously test and validate their people, processes, and technologies.

We are grateful to our investors Gula Tech Adventures, Paladin Capital Group, and Energy Impact Partners whose financial support helps us realize our shared vision.

We would like to thank our customers and partners who fuel our passion to build an innovative cybersecurity platform that solves the biggest challenges facing organizations today.

I also want to say a heartfelt thank you to SCYTHE's tireless team for your hard work. SCYTHE is about more than technology; it's about people. The herd drives our innovation, service, and culture. I am honored every day to work with brilliant, caring people and am thrilled to share this accomplishment with all of you.